VIDEO/ORDER FORM

Complete this form and mail to:         Jim Amos

                                        P.O. Box 290394

                                        Port Orange, Fl  32129-0394

                                        phone:  386-868-5298  

Thank you for your order! Please make checks payable to: Jim Amos

Canadian customers: Please add $9 to cover international shipping 

                    and handling.

International customers:  Please add $15 to cover international 

                          shipping and handling.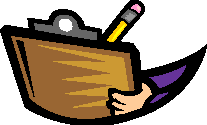 ALL TITLES $24 EACH DELIVERED.  

MAIL-IN ORDERS ARE SHIPPED VIA FIRST CLASS MAIL AND USUALLY TAKE THREE TO 

FIVE DAYS TO ARRIVE.  

ADD AN ADDITIONAL $5 FOR PRIORITY MAIL SHIPMENTS. ORDER THREE OR MORE VIDEOS 

AND RECEIVE FREE UPGRADE TO PRIORITY MAIL.